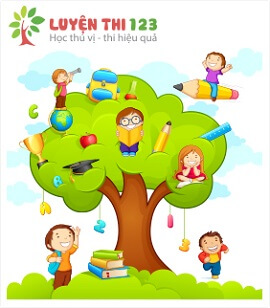 Luyenthi123.com
LuyenThi123.com is an online Math learning website. It offers thousands of Math exercises and lessons for students at Elementary schools to pratice and learn Maths.
And everyday there are more than 500 new members

The learning units are extremely rich, constantly added & updated.

Smart interactive technology & features help students enjoy learning.

Team of experienced English teachers, graduated from The University of Languages and International Studies (ULIS)​​, Vietnam National University (Hanoi) and abroad.